Avoid the duct cleaning scams
November 15 2023
National Duct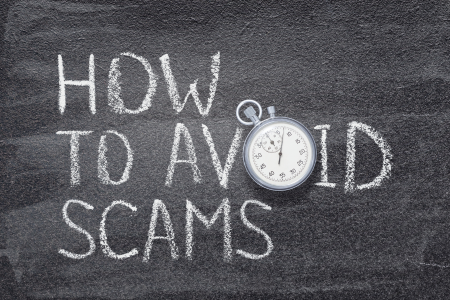 When it comes to maintaining a healthy and comfortable home, many homeowners turn to professional services, such as air duct cleaning, to ensure the air they breathe is clean and safe. While the allure of a $99 air duct cleaning deal may seem like a budget-friendly option, it's crucial to understand why these seemingly too-good-to-be-true offers might end up costing you more in the long run.
Hidden Costs and Upcharges:
The $99 air duct cleaning deal is often a bait-and-switch tactic used by some companies in the industry. Once they're in your home, they may claim that additional services are needed, driving up the overall cost. These hidden costs and upcharges can quickly turn a seemingly inexpensive service into a hefty bill.
Incomplete Cleaning Services:
A low-cost air duct cleaning might mean cutting corners to keep prices down. Some companies offering $99 deals may provide only a superficial cleaning, neglecting key components of the ventilation system. This incomplete service can lead to the re-circulation of dust, allergens, and contaminants, compromising indoor air quality.
Inadequate Equipment and Expertise:
Achieving a thorough air duct cleaning requires specialized equipment and expertise. Companies offering $99 deals may use substandard equipment or lack the training necessary for a comprehensive cleaning. Ineffective cleaning methods can leave behind dirt and debris, reducing the efficiency of your HVAC system and potentially causing damage.
Unqualified Technicians:
Skilled technicians with experience in air duct cleaning are essential for a successful service. Some companies offering $99 deals may hire unqualified technicians or cut corners on training to reduce costs. Inexperienced technicians are more likely to overlook potential issues or mishandle the cleaning process, jeopardizing the effectiveness of the service.
Short-Term Solutions, Long-Term Problems:
Opting for a low-cost air duct cleaning may provide temporary relief, but it might not address underlying issues within your HVAC system. Neglecting comprehensive cleaning and maintenance can result in recurring problems, reduced system efficiency, and increased energy costs over time, ultimately outweighing the initial savings.
Conclusion:
While the appeal of a $99 air duct cleaning deal is undeniable, it's essential to approach such offers with caution. The old adage "you get what you pay for" rings true in the world of air duct cleaning. Investing in a reputable and experienced service provider may come with a higher initial cost, but the long-term benefits, including improved indoor air quality, energy efficiency, and peace of mind, far outweigh the risks associated with budget deals.
Before selecting an air duct cleaning service, do your research, read reviews, and choose a company with a proven track record of delivering thorough and effective services. Your home's air quality and your family's well-being are worth the investment in a reliable and professional air duct cleaning service.
In addition to exercising caution with budget air duct cleaning deals, it's crucial to be wary of offers that appear on social media platforms and Facebook Marketplace. While these platforms can be excellent for connecting with friends and finding unique items, they are also breeding grounds for less-than-reputable service providers.
To steer clear of potential scams or subpar services, consider the following additional tips:
Avoid Social Media Offers: Social media platforms, including Facebook Marketplace, can be a hotbed for dubious deals. While legitimate businesses may use these platforms for advertising, it's essential to scrutinize offers thoroughly. Be skeptical of unusually low prices and be cautious when dealing with unfamiliar companies.
Look for a Phone Number: Legitimate businesses often provide contact information, including a phone number, in their advertisements. Before considering an air duct cleaning service, look for a valid phone number in the ad. A lack of contact information or reluctance to provide it could be a red flag.
Check for a Website: Reputable companies typically have an online presence, including a professional website. Look for a web address in the advertisement, and take the time to visit the website to learn more about the company's services, credentials, and customer reviews. A well-established online presence adds credibility to the legitimacy of the service provider.
Hire a Nadca Certified Contractor. The National Air Duct Cleaners Association (NADCA) is dedicated to helping homeowners become familiar with the air duct cleaning process so you can make informed decisions. Explore the links below to learn about the benefits of duct cleaning, common signs that ducts need to be cleaned, proper cleaning methods, cost and time estimates, how to avoid scams, why you should choose a NADCA member, and more.
By combining these additional precautions with a discerning approach to air duct cleaning deals, you can better protect yourself from potential scams and ensure that you invest in a service that genuinely improves your home's air quality. Remember, a reliable service provider values transparency and is willing to provide the necessary information to earn your trust. Taking the time to research and choose a reputable company will contribute to the long-term health and efficiency of your HVAC system.