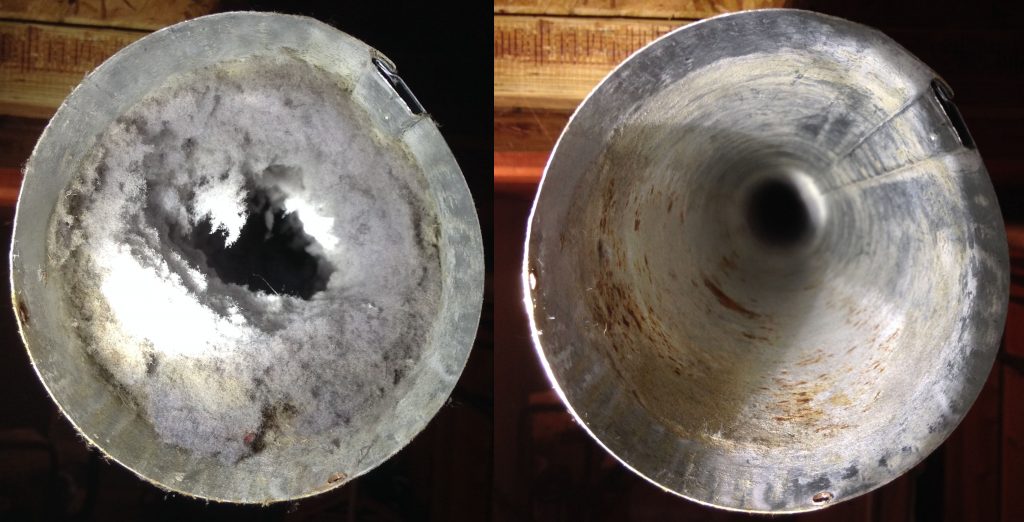 The Benefits of Cleaning Dryer Ducts
Cleaning dryer ducts is a crucial yet often overlooked aspect of home maintenance. Many homeowners are unaware of the potential hazards and inefficiencies associated with clogged dryer ducts. This comprehensive page explores the numerous benefits of regular dryer duct cleaning, highlighting the importance of maintaining a clean and well-functioning dryer system. From improved safety and energy efficiency to prolonging the lifespan of your dryer, understanding the advantages of this simple maintenance task is essential for every homeowner
Benefits Include:
Enhanced Fire Safety: One of the primary benefits of cleaning dryer ducts is the significant improvement in fire safety. Over time, lint and debris accumulate in the dryer ducts, creating a highly flammable environment. This poses a serious fire hazard, as excessive heat can ignite the accumulated lint. Regular cleaning removes this combustible material, reducing the risk of a devastating dryer fire. By prioritizing dryer duct maintenance, homeowners can have peace of mind knowing that their households are protected against potential fire hazards.
Improved Energy Efficiency: Cleaning dryer ducts can lead to enhanced energy efficiency in your home. When ducts become clogged, the dryer must work harder to expel moist air and properly dry the laundry. This strain on the system results in increased energy consumption and higher utility bills. By removing obstructions and ensuring proper airflow, cleaned dryer ducts enable the dryer to function optimally. Clothes dry faster, requiring less energy and reducing overall energy costs. Regular maintenance of dryer ducts contributes to a more efficient laundry routine, while minimizing the environmental impact of excessive energy usage.
Extended Dryer Lifespan: A clean dryer duct can significantly extend the lifespan of your dryer. Clogged ducts force the dryer to exert more effort, leading to excessive wear and tear on vital components. The added strain can cause premature breakdowns, resulting in costly repairs or the need for a replacement. By maintaining clean ducts, you reduce the workload on the dryer, allowing it to operate smoothly and prolonging its lifespan. Regular cleaning not only saves you money on potential repairs but also ensures that your dryer remains in optimal condition for an extended period.
Prevention of Mold and Mildew: Moisture buildup in clogged dryer ducts creates an ideal breeding ground for mold and mildew. These fungal growths not only pose health risks but can also cause unpleasant odors and damage to the duct system. By regularly cleaning the ducts, you eliminate the moisture-trapping environment that promotes mold and mildew growth. This helps maintain a clean and healthy indoor environment while safeguarding the integrity of your ductwork.
Improved Air Quality: Cleaning dryer ducts contributes to better indoor air quality. Accumulated lint, dust, and debris in the ducts can be recirculated throughout your home, leading to reduced air quality and potential respiratory issues. Regular maintenance removes these contaminants, ensuring cleaner air and a healthier living environment for you and your family. Breathing in cleaner air can alleviate allergies and respiratory discomfort, creating a more comfortable and enjoyable home environment.
Cleaning dryer ducts offers a multitude of benefits that positively impact safety, energy efficiency, appliance longevity, and overall indoor air quality. By investing in regular maintenance and cleaning, homeowners can mitigate fire hazards, reduce energy consumption, extend the lifespan of their dryers, prevent mold growth, and improve the air they breathe. Incorporating dryer duct cleaning into your home maintenance routine is a simple yet effective step towards a safer, more efficient, and healthier living environment for you and your loved ones.