What our customers are saying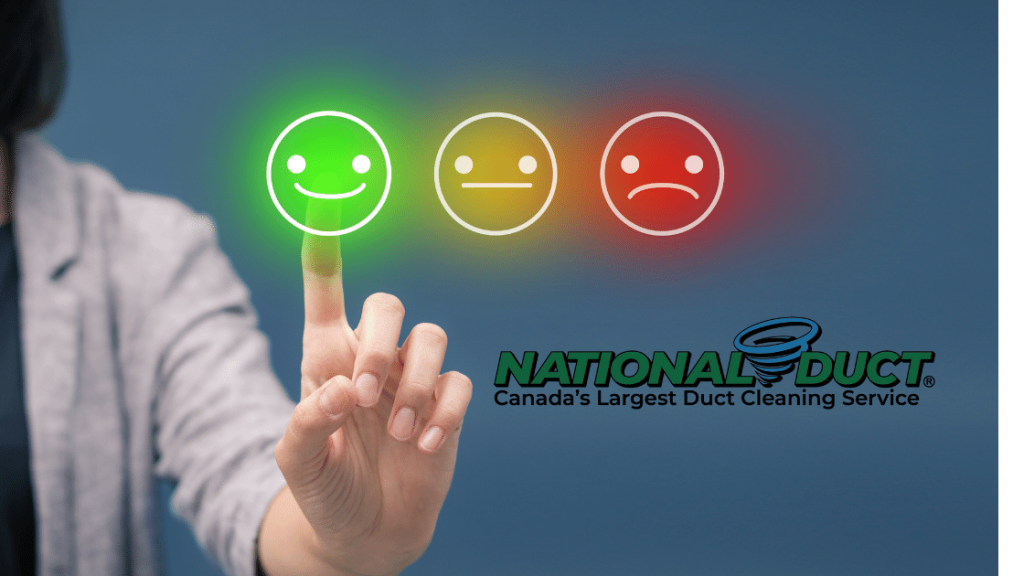 We love our job and we are grateful for the opportunity to be of service to our many customers. Nothing gives our team more satisfaction then reading our 5 star reviews that our customers leave us . We are blessed to have made many relations with our customers over our 55 years of providing air duct cleaning services in Toronto
To National Duct, customer service and providing the best support possible are of utmost importance. Without our customer , we wouldn't be here.
1. Our Customer Service Sets Us Apart From Competitors
Because we know many others duct cleaning companies don't, we make customer satisfaction a priority. Those who experience poor customer service know how frustrating it is.
2. Customer Service Outweighs Price
Studies show that customers aren't always influenced by price when making decisions. Seventy-five percent of customers who switch do so because of inadequate customer service. Those who love our service won't go elsewhere!
3. Our customers' happiness makes us happy
Seeing all the positive feedback from our customers is a great motivator. Customer satisfaction is important to us, so it is not acceptable to know they are unhappy in any way with the service we are providing to them.